Industries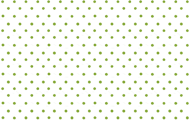 Let's talk about the world of possibilties
The banking and finance industry is the largest user of Information Technology in the world. Alphosoft Inc. experience in handling Infrastructure and Solutions for the BFSI Segment today offers a whole range of solutions ranging from IT Infrastructure, Remote Infrastructure Management, Software Solutions, Intelligent Business Solutions In alliance with other industry.
Alphosoft Inc. is a leading implementation partner for Finacle and provider of CRM and BI Solutions from Oracle. Our extensive experience and expertise in the banking industry make us the right choice for the demanding customer.
Government businesses have seen an expanded need for improving and developing their information technology landscapes. It is seen as a step to enhance connectivity to the masses, simplify management of state or local resources and facilitate transparency.
As a consequence of the financial crisis, there is considerable pressure to reduce the cost of IT operations. Governments are hence looking at consolidation, virtualization, shared services, use of non-proprietary solutions and other cost-cutting actions to achieve this. The segment also includes government specific functional areas which identified as the foundations of the development agenda.
In today?s chaotic environment, the telecommunications industry has been recognizing out-of-the-box strategies to help weather economic ambiguity. Industry leaders are utilizing telecommunications outsourcing or leveraging business process outsourcing as a winning strategy against these market differences.
Outsourcing solutions help telecom companies manage cost pressures, gain access to specialized resources, optimize existing investments and establish a flexible strategy to retain and acquire more customers.
The market share of traditional insurers have been under attack in recent years by a variety of forces Internet disinter-mediation, new competition from nontraditional sources, deregulation, compliance pressures and customer empowerment to transform traditional insurance companies into customer-centric organizations.
These marketplace dynamics are creating new opportunities, but adopting the right technologies and the right partner is critical. Enables insurance companies to manage risk, reduce data quality issues, improve capital allocation, and manage compliance across different lines of business and legal entities
Our team of consultants has a depth of technical manufacturing expertise and a proven track record of leading and implementing successful transformations. Our people bring a wide range of professional experience from some of the most operationally excellent companies in the world.
We diagnose areas of waste, variability, and inefficiency in the production system and then redesign, and implement, not just the new production system, but also the management structure that improves the bottom line and ensures accountability and sustainability.